Interactive Disability Support and Aged Care Worker Training
​
Enabler training delivers the accessibility and convenience of online training for NDIS and aged care workers with the quality, depth and engagement of face to face and on the job training. Enabler training puts workers into realistic and unexpected challenging situations which workers face out in the field, so workers learn how to apply their skills and follow the correct policies and procedures in a safe virtual environment.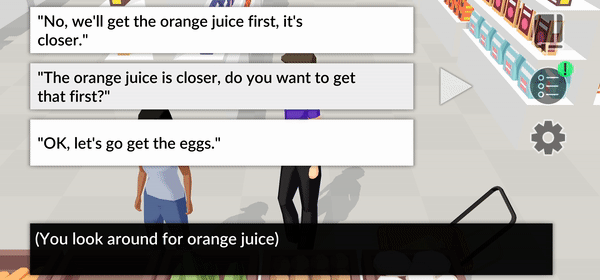 Aged Care and Disability Support Worker Training Topics
Our scenario based method is ideal for people wanting to become an NDIS support or aged care worker, and for employers who want to assess a worker's competency and skill sets before sending them to support clients. Unlike other digital disability support worker training, users don't need access to a computer or laptop to complete our modules, which are delivered on an app suitable for any smartphone. With flexible payment options and offline capabilities, Enabler is ideal to address your training challenges even in remote locations.
​
** consider link to produce content page
Behaviours That Challenge: Foundations
Behaviours That Challenge: Intermediate
PPE - Droplet Precautions